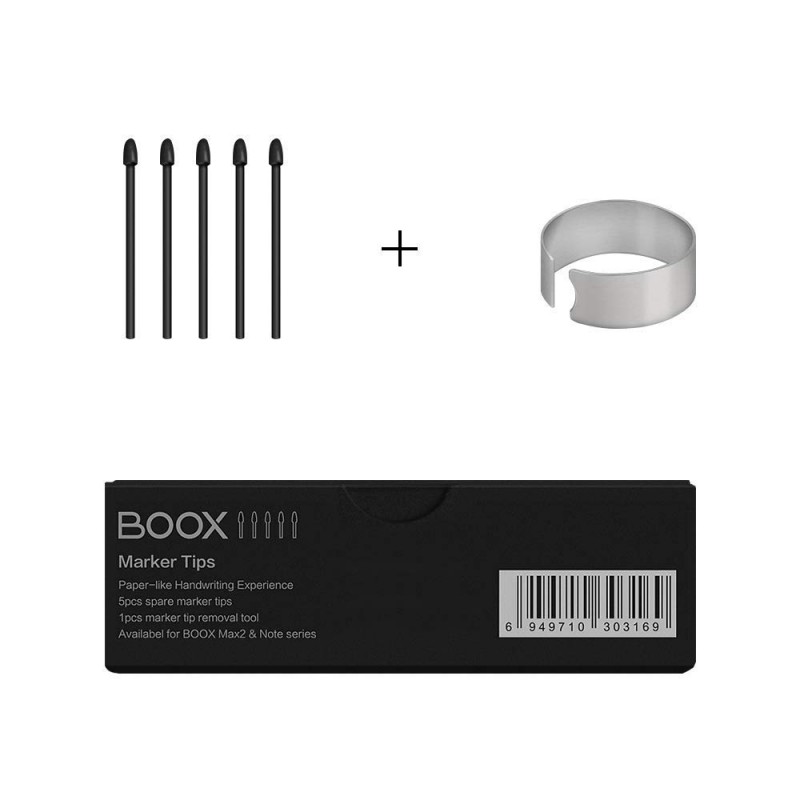  
BOOX Wacom Stylus Nibs
Original replacement nibs for Wacom styluses of Onyx professional and Boyue devices with Wacom digitizer.
Wacom Pen from stock Note (incl Plus and Pro), Max2Pro, Nova series, Boyuye Mimas, Muses, Alita.
Triangle Pen from Note3, Max3, Nova3, Nova3 Color
Pen Plus stylus used in Note Air2 (and Plus), Lumi2 and Note5

New softer and less slippery tip for the best possible writing experience.
5x replacement nibs in the package. Kit comes with a replacement tool.

Pay by bank transfer and save shipping costs (applies to invoice amounts from 250-1000 EUR)

14 days return policy for EU consumers (see our terms and conditions for details)
No customer reviews for the moment.
Only registered user can add review.
Login
Questions
(5)
From
Svetlana K.
|
2022-11-22 20:40:32
Hi,
Hi often it should to be replaced aprox?
administrator
This depends on the writing activity of the user. We can only make assumptions, as we have no personal experience (we have never had to replace nibs on our test devices). But other users order them quite regularly.
From
Gabriel
|
2021-01-01 05:24:45
Hi, are this nibs also for the Max Lumi? or do I need the Note Air ones?
administrator
Only Note Air has got those special thin nibs. All the other models (including Max Lumi) are equipped with a regular stylus, which is compatible with these nibs.
From
Francisco Díaz Montilla
|
2020-10-23 07:17:09
You do not send your products to Panama, I see Costa Rica and Colombia but not Panama in your list of contries or courier. Do you have some solution in that case, I would like to buy boox marker tips for my Boyue's Likebook Mimas.
administrator

We have enabled Panama in our active destinations list.

You can place your order in our store for this destination now.
From
Chris
|
2019-08-01 21:50:37
Are These tips suitable also for Nova Pro stylus??
administrator
Hi Chris,


Nova Pro uses same styluses as Max2 series and Note series (and also Boyue's Likebook Mimas, Moses, and upcoming Alita). So those nibs are compatible with all of them.



From
pnab
|
2019-01-24 15:29:26
Are the tips supplied with the new Onyx Max 2 pro as soft as these ?
administrator
Those replacement tips are softer than originally supplied in the Wacom styluses of Max2 or Note
Your Question has been successfully sent our team. Thanks for question!
Customers who bought this product also bought: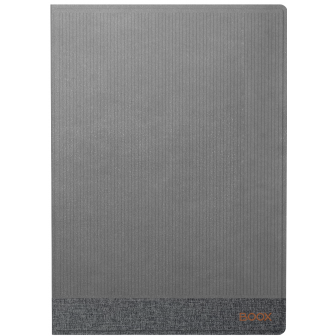 protective-covers
Magnetic Case Boox Note 5
Strong built-in magnets can help you easily snap the Note5 to the case and take it out...